This page contains links to web pages concerning
Timewave Zero, 2012 or Terence McKenna's ideas.
<New links are added at the top>
---
Terence McKenna discussing the Timewave on YouTube,
plus some videos about the Timewave:
---

An unusual planetary aspect pattern occurs on December 21, 2012, namely, a yod kite. Yod kites occur on average once a year and last on average four days. There is only one month in the period 2007-2018 which has three yod kites, namely, December 2012. The Planetary Aspects and Transits software searches for planetary aspect patterns. Click on this link to see the yod kite on December 21, 2012.


---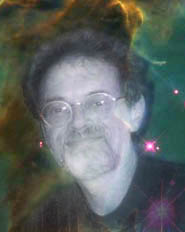 As well as being the first person to put forward the hypothesis that time may have a fractal structure, Terence McKenna was the first person to reveal publicly that there is another dimension of reality inhabited by independently-existing intelligent beings who can be contacted by smoking N,N-dimethyltryptamine (DMT) at the required dose level. This means of contact is simple (assuming one can obtain DMT, possession of which is prohibited in most countries), but only a relatively few people have had the inclination or the courage to employ it. Personal contact with this other dimension of reality is sufficient to refute the conventional materialist-scientific view of reality (at least, for a person who has experienced it), but very few academic philosophers, by profession inclined to opine much about the nature of reality, have availed themselves of this opportunity.
Here are some links to web pages where Terence McKenna discusses the use of DMT and other psychedelics to access other dimensions of reality:
---
As Terence McKenna said, "The further you go, the weirder it gets." He was talking about using DMT to explore hyperspace, but this is also applicable to what is happening now in the world. Here are a few links to articles that discuss the impending descent (or is it an ascent?) into weirdness:


To retain your sanity whilst all around you are going crazy you must abandon all assumptions. Everything is possible; nothing is impossible. Those experienced in the use of psychedelics will be better prepared.